Gran Canaria (6)
Feature

Average temperature 19 – 25°C
Beautiful beaches and nature
Dolphins and whale watching
Good wheelchair and mobility scooter accessible
Rent of home care and mobility equipment
Gran Canaria is the second largest island in the Canary Islands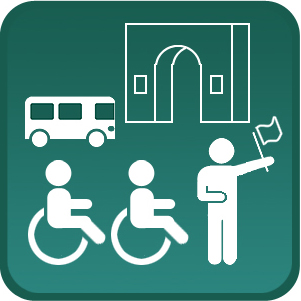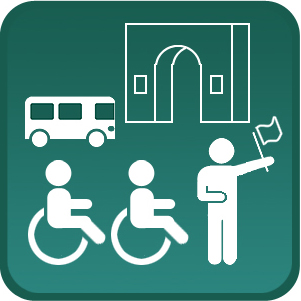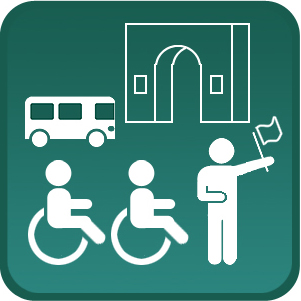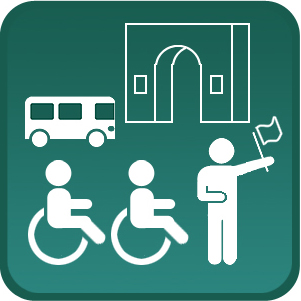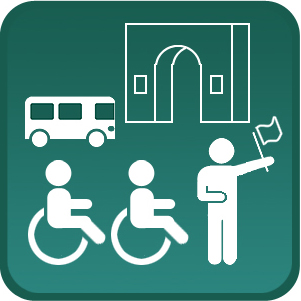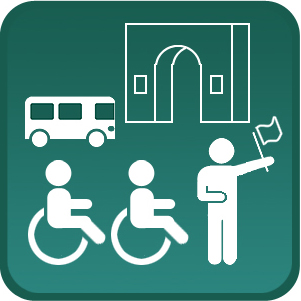 Like a miniature continent Gran Canaria has a diverse landscape, ranging from the vast rolling sand dunes at Maspalomas, to a lush sub- tropical interior of deep ravines; banana plantations and some amazing rocky slopes that give way to beautiful pine forests and breathtaking sea cliffs. Whether its sandy beaches or deep pine forests, that you're looking for you will find it here.
The flip side to these unspoiled peaks and valleys is a rugged coastline interspersed with white sandy beaches and, more famous (and depressing), a garish tiara of purpose-built holiday resorts.
Beyond the sands, though, Gran Canaria can keep the adrenalin pumping, with options for hiking, horse trekking and watersports, while culture-vultures can be similarly situated, particularly in the historic cosmopolitan capital of Las Palmas.
The archipelago located in the Atlantic Ocean 210 km from the northwest coast of Africa and belonging to Spain. It is located southeast of Tenerife and west of Fuerteventura. The island is of volcanic origin.

Optional accessories
Manual/Electric wheelchair
Scooter
Electric bed (incl. monkey pole and cotsides)
Electric hoist
Monkey pole
Cotsides
Air mattress (anti decubitus)
Shower/toiletchair (commode)
Raised toilet seat
Rollator / Walking frame
Home care
Home and medical care can be arrange.
On the island is also a dialysis Center that is open for tourists.

Why not experience some of the most beautiful spots in Gran Canaria?
Mogán route
The Village and Port of Mogán are amongst the most beautiful and tranquil the places of the island. The first stop-off point is the village, where you will be able to enjoy a leisurely mid-afternoons walk. The second stop takes us to the Port where – no doubt – you will soak up the atmosphere of the harbour.
Vegueta route
This historic walk begings in front of the Cathedral in Santa Ana Square. We will start next to the figures of the bronze dogs, the popular Canarian dog.
Triana route
We will start our visit to Triana by enjoying a walk through the popular San Telmo Park. Come with me…
City Garden-Path Alcaravaneras route
Our tour begins in the recently redesigned Doramas Park. Let us walk together through its serpentine paths while I explain…
Historic Quarter of Agüimes
Our historic visit of the "Villa de Agüimes" (the Village of Agüimes) will last approximately one hour. Before we start our walk through Agüimes I would like to give you a brief outline of its history…
Faro de Maspalomas
Before placing our backpack on our shoulders, we should take a look at our route so that we know where we are starting from…

General information Gran Canaria
Capital: Las Palmas de Gran Canaria – population: 370.000
Area: 1.529,9 Km²
Altitude: 1.949 meter, Pico de las Nieves
Vliegduur: around 4 our and 30 min.
Maspalomas (BAOBAB RESORT)
Maspalomas is situated on the south coast about 2 Km west of the livelier Playa del Inglés and about a 40 minute drive from the airport. The resort has a 6 kilometres long beach that is one of the biggest and most beautiful on the island. Accommodation is mainly apartments with a couple of nice hotels. Nearby is a large oasis with dense vegetation consisting of palm trees and salt marsh brushwood. Next to the oasis there is a small lagoon. The housing developments include hotels, bungalows, sports grounds, etc. which have been nicely developed. Two kilometres west of the Maspalomas lighthouse, there is Pasito Blanco beach with a yacht harbour and a tourist centre. Maspalomas offers an exiting all-year-round holiday destination aimed mainly at families. The resort has all the usual tourist attractions including a 18-hole golf course, Go-carting and two nice water parks. There are plenty of shops, restaurants, bars and cafes. Surprisingly, Maspalomas isn't as noisy as you would expect.
Meloneras (GRAN HOTEL MELONERAS)
Is a high class holiday resort located on the southern outskirts of Maspalomas and Playa del Ingles on the south coast of Gran Canaria. It is approximately 30 minutes from Las Palmas airport. Its tourism standards are up-market with mainly excellent accommodation and a refined nightlife centered on its fine restaurants.
Playa del Inglés (APARTHOTEL GREEN FIELD,Hotel Ifa Buenaventura, PARQUE CRISTOBAL)
Situated about 30 minutes drive from the airport, Playa del Inglés offers a superb beach of very fine, golden sand, gently leading to an always blue, peaceful sea. Playa del Inglés is a large development with hotels, apartments, bungalows and villa's. Playa del Inglés is by far the liveliest resort on the island and is a honey pot for the young and lively crowd. There is a vast area of shops, bars, clubs and restaurants to cater for the tourist. We would not recommend Playa del Inglés for those who are looking for a quiet and peaceful holiday, because of the buzzing night life and the many young people.
Puerto Rico (HOTEL MARINA SUITES)
Puerto Rico is around 50 minutes drive from the airport and is a modern development with apartments, hotels, villas and bungalows. The town is encircled by hills and has one of the best sunshine records on the island. The main attraction is its beautiful man-made beach with lovely soft sand imported from the Sahara. The beach has a gentle slope to the sea and is therefore ideal for young children. The majority of Puerto Rico is very hilly with more steps than you could ever count. It would therefore be unsuitable to those who are less mobile and to young children in buggies, unless you know exactly where you are staying. The resort also offers mini golf, floodlit tennis, water park, a bowling alley and two yacht harbours with a choice of many boat excursions like sport fishing and a pirate trip. The resort has great shops, bars and restaurants where most late-night entertainment takes place. The area of main shopping centre is a bit noisy but the beach area is very quiet.