Tenerife (18)
[thethe-image-slider name="Tenerife"]
Feature

Average temperature 19 – 25°C
Beautiful wheelchair accessible beaches and nature
Dolphins and Whale watching
Good wheelchair and mobility scooter accessible
Rent of home care, help- and mobility equipment
The summers and winter holidays in Tenerife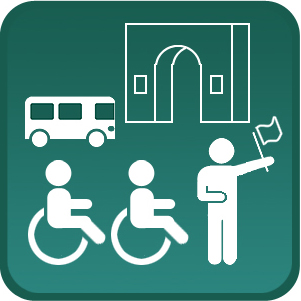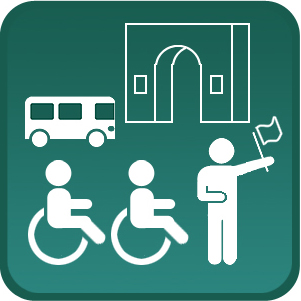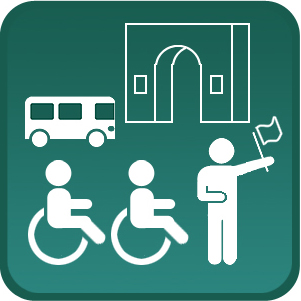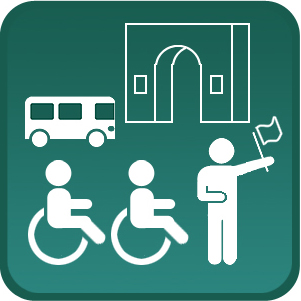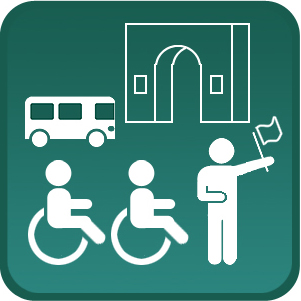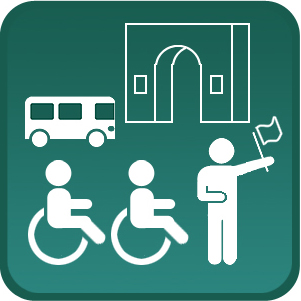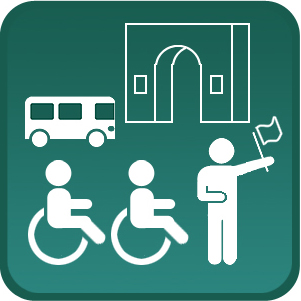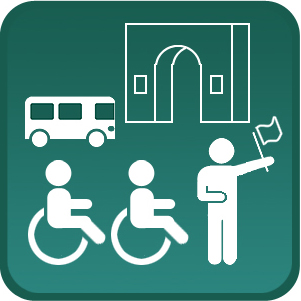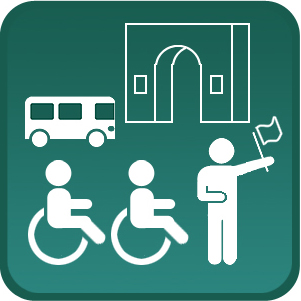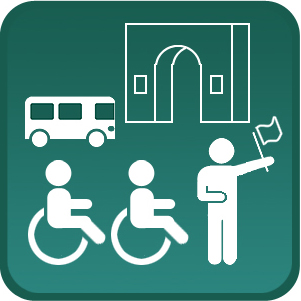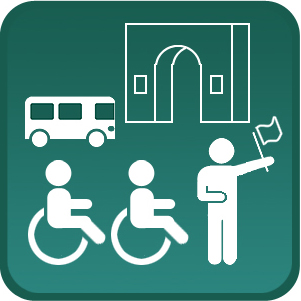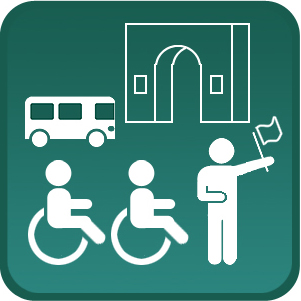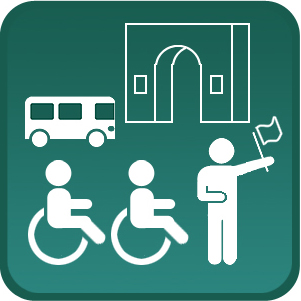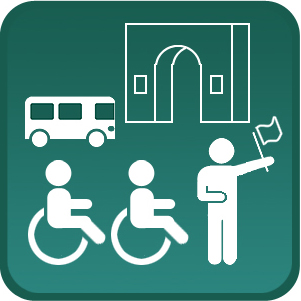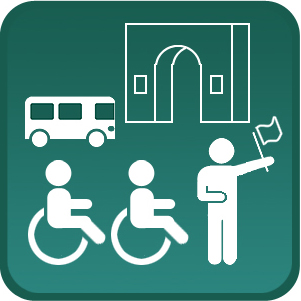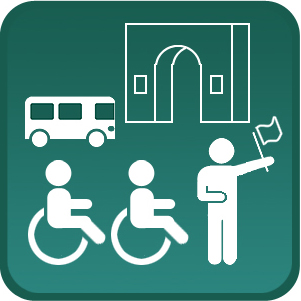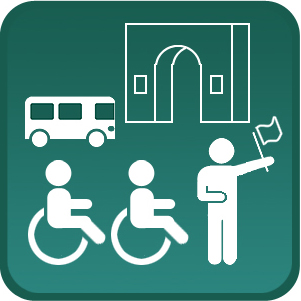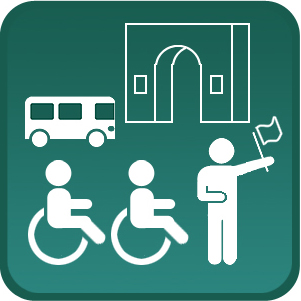 Tenerife, Europa's number one place to be.
The volcanic island of Tenerife offers you a rich variety of interesting places to visit, a wealth of attractions as well as some beautiful towns and villages. From the gorgeous sandy beaches in the south, to the dramatic lunar landscape of Mount Teide, this sun-kissed island is the largest of the Canaries and is blessed with an eternal spring-like climate. If you feel like abandoning your senses and escaping to Tenerife with its glorious blue skies, sunshine, lovely beaches, fine-dining restaurants and fantastic hotels, you have come to the right place.
Costa Adeje, Los Cristianos & Playa de las Américas – Tenerife
Is situated west of the southern airport (Reina Sofía) and is one of the most popular and busy resorts on the Canary Islands. The beaches are beautiful and it has a harbour that offers fishing trips, pleasure cruises, outings on glass bottom boats, diving excursions and ferries to the neighbouring island of La Gomera.
Away from the beaches and promenade area, you will discover a labyrinth of accessible shops including boutiques, designer labels and other great places to pick up a bargain, with numerous cafés and bars scattered amongst this shoppers' paradise.

Optional accessories
Manual/Electric wheelchair
Scooter
Electric bed (incl. monkey pole and cotsides)
Electric hoist
Monkey pole
Cotsides
Air mattress (anti decubitus)
Shower/toiletchair (commode)
Raised toilet seat
Rollator / Walking frame
Home care
Home and medical care can be arrange.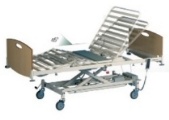 For the complete list of possibilities and prizes see www.lero.net.
On the island is also a dialysis Center that is open for tourists.

Having a disability
does not mean you have to miss out on some of the island's best leisure excursions and sports activities, as Tenerife's tourist board and local sports projects have worked together to make accessible trips to even the most inaccessible places.
Teide National Park:
There is one completely accessible route – Roque de Caramujo Path; the Alto de Guamazo path is accessible with the help of a friend or guide. There are several practicable viewpoints, and the botanical gardens and visitors center are also accessible.
Tenerife's natural routes and paths:
A holiday in Tenerife does not have to stop at the beach and day trips to the coastal resorts and capital. Aside from a trip to the Teide National Park, there are several recommended routes, which take you through some of the island's most stunning and natural landscapes.
One that has a fully accessible route is the Sendero de Agua Garcia. Situated in the Agua Garcia forest in the region of Tacoronte, you find this fully adapted pathway to 850m. There is an average slope of 6% and five resting spots. Thereafter the rest of the pedestrian route is practicable, as is the car park.
Transport
There are two companies on Tenerife that offer specifically-adapted cars for wheelchair user.
There are several taxi companies that offer vehicles with access ramps for wheelchairs.
"Playa de las Vistas"
Tenerife's beaches are extremely well-equipped and barrier-free to all visitors. The region of Arona especially Playa de las Vistas, has won an award for its accessible beach facilities.
Los Cristianos boasts Europe's largest barrier-free pedestrian sea promenade, which runs for seven kilometers. It's beach is completely barrier-free with accessible walkways and routes, wooden fixed and roll-up pathways, entrance ramps (6%), accessible toilets and changing rooms, aquatic chairs and crutches, sea accompaniment and amphibian wheelchair services.
Whale & Dolphin Watching
These excursions leave every day from various ports in the south. There are two boats with accessibility for wheelchairs. Bottlenose Dolphins and Pilot Whales are the most numerous but it is also possible to spot others, such as Sperm or White Whales.
Aqua Land
In Costa Adeje makes up an excellent combined leisure and entertainment offer. This is the only Water Park and Dolphinarium in Tenerife and is situated in one of the most tropical tourist destinations of the island.
Guimar Pyramids
In the south of Tenerife are a complex of pyramid structures astronomically positioned by the winter and summer solstice.
The park offers its visitors a chance to contemplate these amazing constructions, a surprising resemblance of the architecture to those found in Egypt, Cerdena, Sicily, South America and other parts of the world.
Loro Parque
Located in Puerto de la Cruz, its facilities include 135,000 square meters, which means that they can house the big and the small. Although when it first opened, this theme park received its fame due to its magnificent collection of parrots, the largest in the world, today it provides a home to a number of species that live in this subtropical park which reproduces their natural habitat.
Parque Las Aquilas – Jungle Park
Is a fantastic zoological and botanical park with 75,000 m² of jungle and over 500 animals.

General information
Official name: Tenerife
Continent: Europe (politically) and Africa (location)
Area: 2,057 km²
Capital: Santa Cruz the Tenerife
Number of inhabitants: around 910,000
Form of government: Constitutional monarchy
Highest point: 3,718 m (El Teide)Officiële naam: Tenerife
Population
Before some decennia the adventures and history of the Guanche Era (the original inhabitants of the island) remained an enigma, but recently – in 2008 –the museum of Tenerife has opened the doors for the general public and tourists with the history of the island and its native inhabitants. The early Guanche inhabitants of Tenerife were known as the bravest and were the most feared people of the Canary Islands. These were cavemen who embalmed their deceased people and buried them as well in caves. On the basis of the found remains of mummies it has been established that the bodies were of Berber origin from North/West Africa. The official language is Spanish. In addition a lot of English is spoken because of the tourism.
Electricity
On Tenerife you need in some cases an adapter plug.
Food and drinks
The cuisine on Tenerife has, especially in the tourist centers, a wide variety. Among the traditional specialties the largest offering consists of the papas arrugadas, the mojos rojo and verde (sauces of peppers of coriander), various kinds of honey and sea fruit. Of all the products from the Canary kitchen, the gofio is the principal. This consists of among others roasted wheat flour. In Tenerife there is a considerable cheese tradition originating from the native population, which for its culinary needs was mostly directed to goats and sheep.
The tap water is lightly chlorinated and therefore can cause some stomach and bowel complaints for some persons.
Money Matters
The currency on Tenerife is the Euro.
ATM's can be found anywhere; Credit cards are accepted almost everywhere.
Climate
Tenerife has a subtropical climate. The temperatures in winter are around 20 degrees Celsius and during the summer on average 25 degrees Celsius. Tenerife is also called the island of the eternal spring.
Time difference
On Tenerife is it the 1 hour earlier then in the UK.
Traffic and transport
Tenerife has a modern road infrastructure. Two highways connect the north and the south and frequent bus services reach all corners of the island.

Airport location