Hotel Plantación *****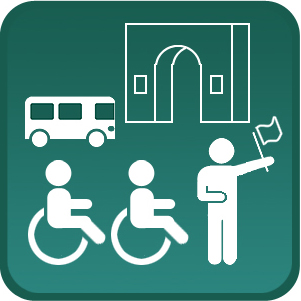 Features
Luxury & Relax from sunrise to sunset
Heated swimming pool which includes a hoist
Many wheelchair- and / or scooter accessible shops paradise, restaurants and bars nearby
Caregiver, assistance- and mobility equipment to rent
Costa Adeje, Hotel Vincci La Plantación del Sur*****
Is located in a privileged enclave, between the Duque and La Caleta beaches, it offers the best views of the south of Tenerife. All the rooms in the main building as well as the large separate accommodations have seaviews. The hotel is surrounded by a tropical garden with five swimming pools, two with waterfalls, a children's pool, a lap pool, heated swimming pool which includes a hoist and an active pool in the spa.
Luxury & Relax from sunrise to sunset
This incredible hotel has been granted the necessary recognition to be classified within the prestigious association, Small Luxury Hotels of the World. It also offers access to the many golf courses around the area.
Accommodation:
The La Plantación del Sur Hotel has an interesting architectural design, based on the colonial
tradition of Tenerife. It has 165 rooms, 43 of them are villas separated from the main building. It also has 25 Junior Suites and 2 Royal Suites.
4 of these are double bedrooms wheelchair accessible.
The villas are distributed around the garden and are equipped with a double bedroom, bathroom, private Jacuzzi and solarium or garden and offer the possibility of hiring valet service.
Gastronomy:
The hotel provides a complete catering service including three restaurants (buffet, à la carte and snack bar), two of them with outdoor terraces and the other next to the swimming pools. The complex also has two cafes and a jazz nightclub
Nammu SPA:
The Hotel has a 2,500 m2 spa that includes 16 treatment cabins, two thermal circuits (one from the Canary Islands made with volcanic island rock and the other Celtic), an "active" outdoor swimming pool with hydro massage and swan neck showers.
Services:

Bar, cafe and restaurants
Lifts
Left luggage
Garage
Tropical garden
Infant swimming pool
Heated pool
Fitness pool
2.500 m2 Nammu area SPA
Hairdresser's
Fitness center
Jazz night club
All apartments are equipped with
Room with sitting area, satellite TV and bed
Bathroom with roll in shower, disabled toilet and hairdryer
Air conditioning and heating
Complete minibar
Telephone, stereo, WiFi connection and safe
Important dimensions:
Number of accessible units 4
Lift width and depth 80 x 130 cm
Room door width 80 cm
Bathroom door width 80 cm
Bed height 50 cm, Distance floor/bed base 20 cm
Toilet height 38 cm
Optional accessories
Manual/Electric wheelchair
Scooter
Electric bed (incl. monkey pole and cotsides)
Electric hoist
Monkey pole
Cotsides
Air mattress (anti decubitus)
Shower/toiletchair (commode)
Raised toilet seat
Rollator / Walking frame
Home care
Home and medical care can be arrange.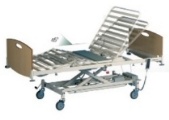 For the complete list of possibilities and prizes see www.lero.net.
On the island is also a dialysis Center that is open for tourists.

Having a disability
does not mean you have to miss out on some of the island's best leisure excursions and sports activities, as Tenerife's tourist board and local sports projects have worked together to make accessible trips to even the most inaccessible places.
Teide National Park:
There is one completely accessible route – Roque de Caramujo Path; the Alto de Guamazo path is accessible with the help of a friend or guide. There are several practicable viewpoints, and the botanical gardens and visitors center are also accessible.
Tenerife's natural routes and paths:
A holiday in Tenerife does not have to stop at the beach and day trips to the coastal resorts and capital. Aside from a trip to the Teide National Park, there are several recommended routes, which take you through some of the island's most stunning and natural landscapes.
One that has a fully accessible route is the Sendero de Agua Garcia. Situated in the Agua Garcia forest in the region of Tacoronte, you find this fully adapted pathway to 850m. There is an average slope of 6% and five resting spots. Thereafter the rest of the pedestrian route is practicable, as is the car park.
Transport
There are two companies on Tenerife that offer specifically-adapted cars for wheelchair user.
There are several taxi companies that offer vehicles with access ramps for wheelchairs.
"Playa de las Vistas"
Tenerife's beaches are extremely well-equipped and barrier-free to all visitors. The region of Arona especially Playa de las Vistas, has won an award for its accessible beach facilities.
Los Cristianos boasts Europe's largest barrier-free pedestrian sea promenade, which runs for seven kilometers. It's beach is completely barrier-free with accessible walkways and routes, wooden fixed and roll-up pathways, entrance ramps (6%), accessible toilets and changing rooms, aquatic chairs and crutches, sea accompaniment and amphibian wheelchair services.
Whale & Dolphin Watching
These excursions leave every day from various ports in the south. There are two boats with accessibility for wheelchairs. Bottlenose Dolphins and Pilot Whales are the most numerous but it is also possible to spot others, such as Sperm or White Whales.
Aqua Land
In Costa Adeje makes up an excellent combined leisure and entertainment offer. This is the only Water Park and Dolphinarium in Tenerife and is situated in one of the most tropical tourist destinations of the island.
Guimar Pyramids
In the south of Tenerife are a complex of pyramid structures astronomically positioned by the winter and summer solstice.
The park offers its visitors a chance to contemplate these amazing constructions, a surprising resemblance of the architecture to those found in Egypt, Cerdena, Sicily, South America and other parts of the world.
Loro Parque
Located in Puerto de la Cruz, its facilities include 135,000 square meters, which means that they can house the big and the small. Although when it first opened, this theme park received its fame due to its magnificent collection of parrots, the largest in the world, today it provides a home to a number of species that live in this subtropical park which reproduces their natural habitat.
Parque Las Aquilas – Jungle Park
Is a fantastic zoological and botanical park with 75,000 m² of jungle and over 500 animals.

Pricing and booking options
Mobility transfer (If you wish, by wheelchair) at the airports
Flight price depending on airport and the time of year from € 200,– till € 500,– per person
You are allowed to bring your own mobility equipment like wheelchair, Hand-Bike, etc.(max 2) and medical luggage up to 15 kg free of charge
(doctors declaration not older than 3 weeks needed)
Wheelchair Transfer for 1 – 4 persons from and to the airport to your hotel
Wheelchair groups transfer € 78,–
Private wheelchair transfer € 110,–
Stay in Apartment, kitchen and bedroom with double bed for 1 till 3 Persons (see table)
24-Ours-hotline for trouble assistance at your holiday
Booking fees € 25,-, airport tax and local tax